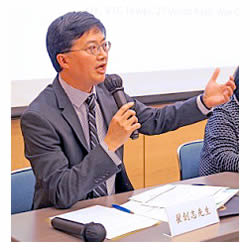 MBA (Brunel University, Henley Management College)
MSc E-Commerce Management (HKUST)
Certified Six Sigma Black Belt
Member of Hong Kong Institute of Value Management
Certified Practitioner of NLP (Neuro-Linguistic Programming)
Licensed Consultant of Competency Profiles Assessment (HRD Press)
MHS Certified Practitioner on EQ-i 2.0 / EQ360
As Founder of LRT Consulting, Stanley is passionate in helping organisations enhance their people and organisation effectiveness, customer experience, stakeholders partnering and team collaboration. With over 30 years of people and organisation development experience, he has consulted to a wide range of local and multinational organisations such as GAP, UL Underwriters Laboratories, Motorola, Honeywell, ALCOA, AEGON-CNOOC Life Insurance, Viasystems, Schaeffler, Nortel, Seagram, Mattel, Nike, Levi Strauss, Shell, Whirlpool, Citibank, HSBC, AIA International, Zurich, Kirin, Vtech, Hongkong Land, JUSCO, HKT/PCCW, CLP Power, JOS Technology, and over 100 government departments and not-for-profit organisations. Stanley focuses on the following areas of organisation development, training and performance consulting:
Visioning and strategic thinking
Organisational and team health audit
Customer focus culture and Lean quality
Performance management, talent engagement and mentoring programmes
Leadership and people management programmes
Learning culture and action learning projects
Facilitating team building, partnering and value management sessions
Stanley often contributes to sector-wide or professional bodies by sharing his leadership insights, research findings and white-papers. Recent examples include "Professional Writer's Sharing of the Qualifications Framework for the HRM Sector" by the Qualifications Framework Secretariat (QFS), the Smart Hong Kong campaign titled "Innovation, Transformation and Management Upgrade" by Hong Kong Trade Development Council (HKTDC), the "HR Forum on Talent Development" by Hong Kong Council of Social Services (HKCSS), etc.
Prior to becoming an independent consultant in 1996, Stanley built solid foundation in training and organization development through working with two most successful conglomerates in the Asia Pacific Region, namely Jardine Pacific and Swire Group. The diverse business nature of the two conglomerates enabled Stanley to develop his business acumen in various industries and flexibility in working with different cultures and people. In addition to his experience in the corporate world, Stanley worked with Caritas Hong Kong in developing youth and community leaders between 1982 and 1988.